DualE – experimenting body/technology relationship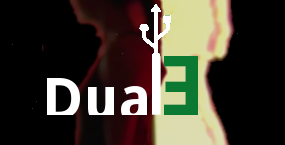 DualE is a solo dance interactive performance about 20 minutes long that use different artistic expressions at same time incorporating motion capture sensors, real-time projection and generative sound.
DualE wants to play the relationship between body and technology as subjectivity in the making still unable to materialize itself in the stage.
The organic body and the technological self are a set of conflictive entities that engage a confrontation as ritual of freedom. This ritual is built in stage by perform several emotional facet of both entities:  they attract or repel them self, discuss and confront, seduce or flee each other, creating a symbiosis of unity and diversity.
DualE @ Le Than theater – Ho Chi Minh City, Vietnam